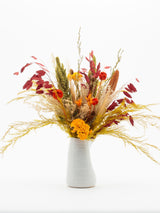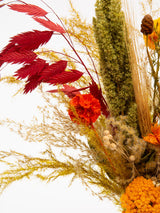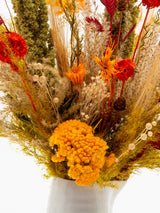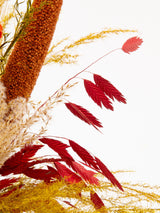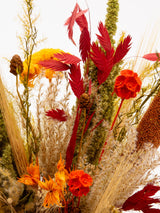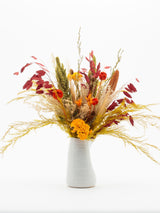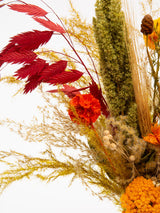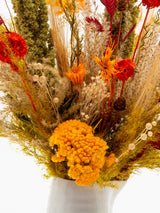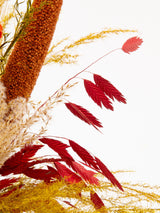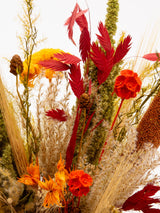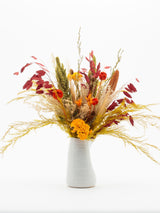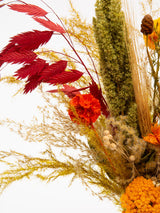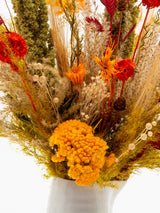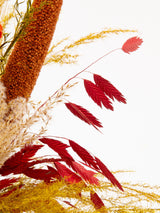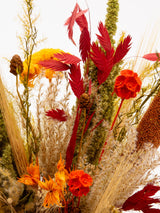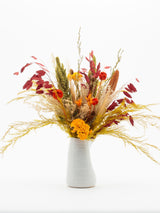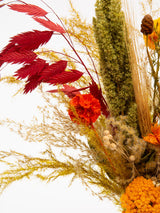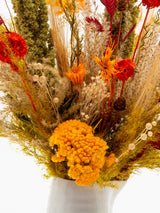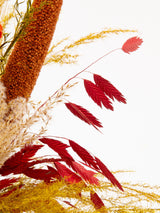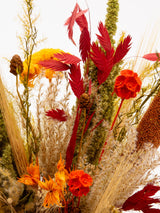 Pumpkin Spice
Comes with Pumpkin Spice Dried Flower Arrangement + Nomon Vase
How do I care for my dried and preserved flowers?
Gentle handling: Treat your dried flowers delicately, avoiding rough handling and high traffic spaces
Avoid Moisture: Keep your blooms away from water + damp environments
Away from Sunlight: To preserve color, keep out of direct sunlight
Dust with Care: From time to time, give your dried flowers a gentle dusting with a soft brush or a burst of cool air from a hairdryer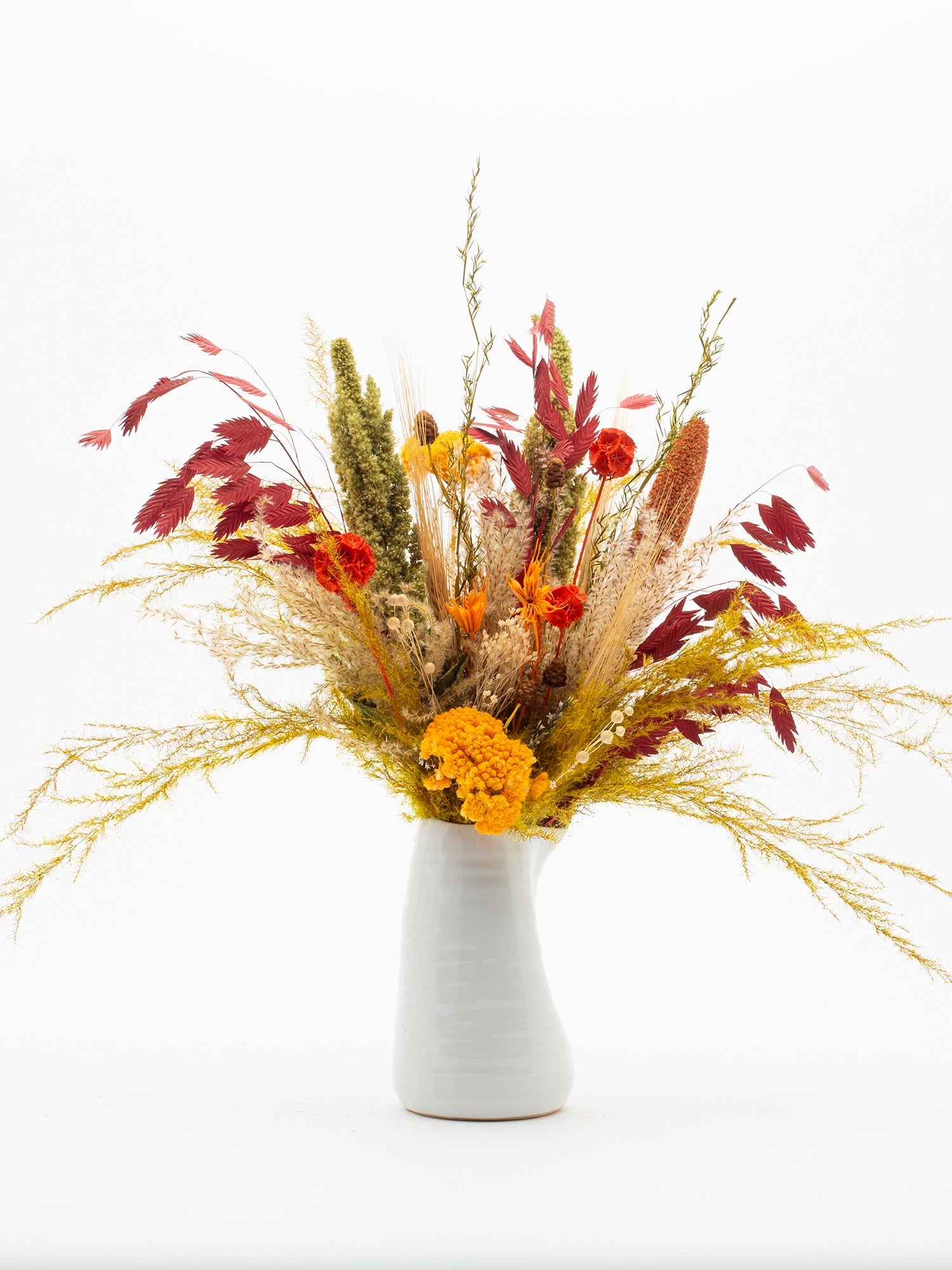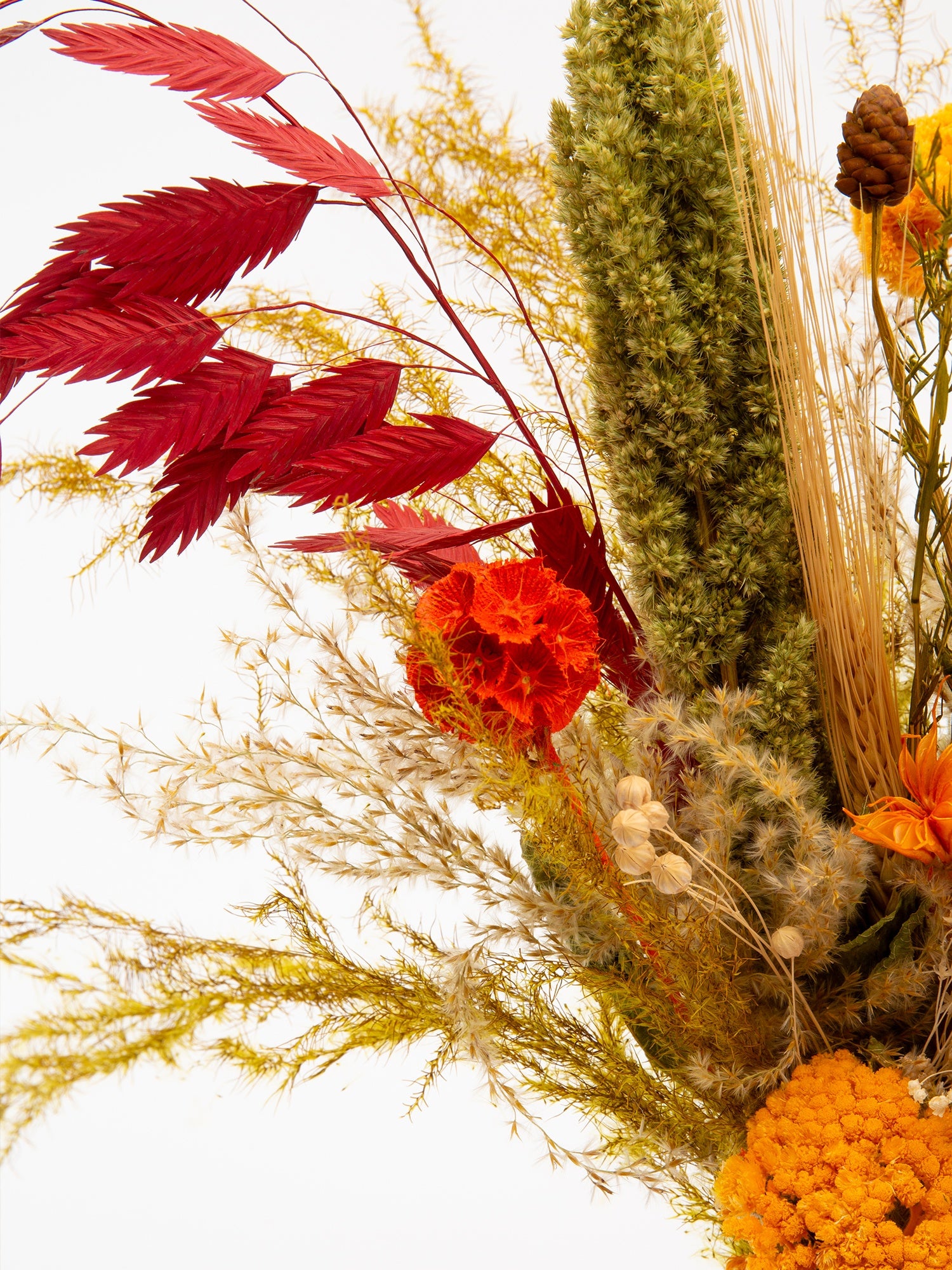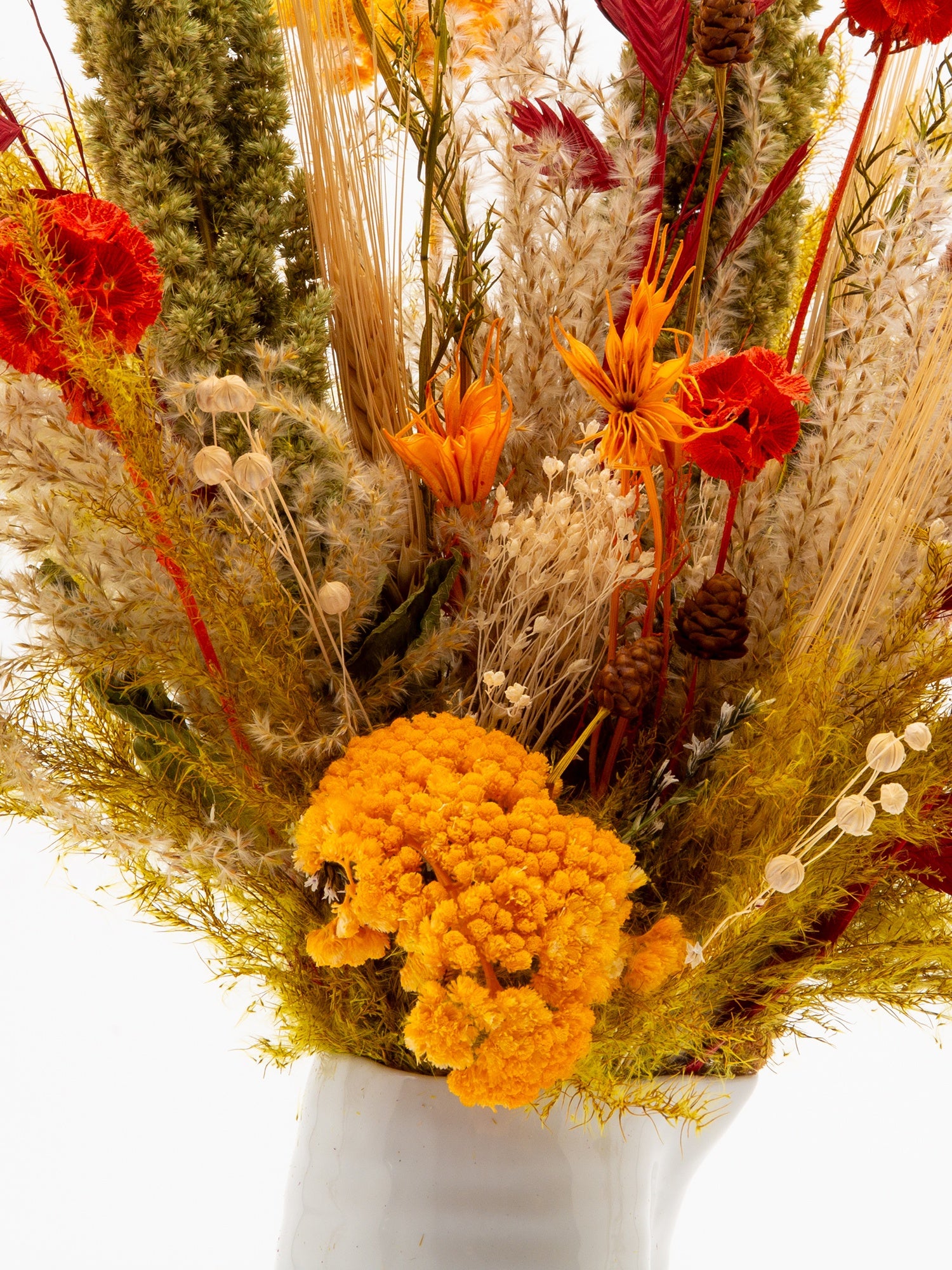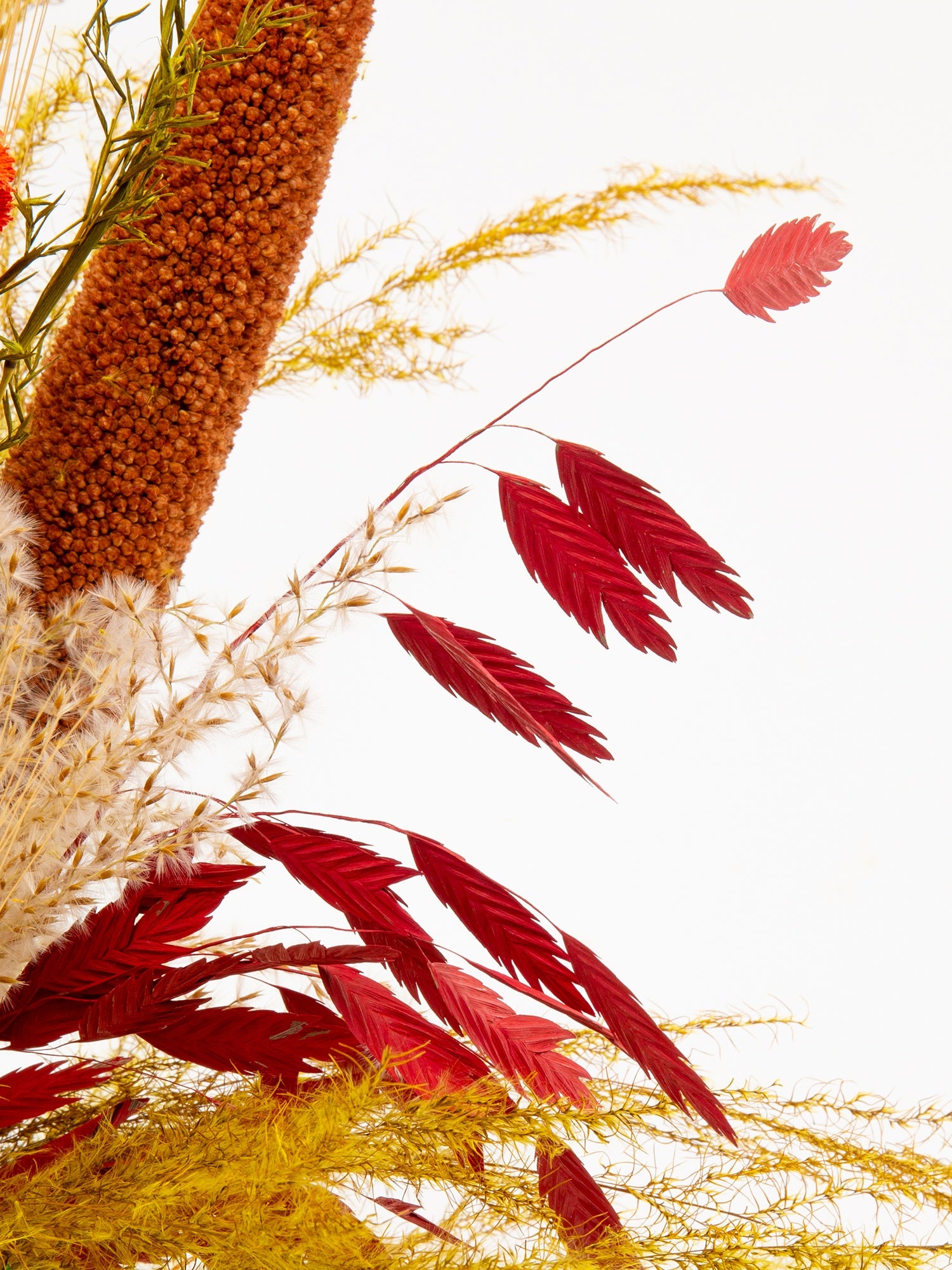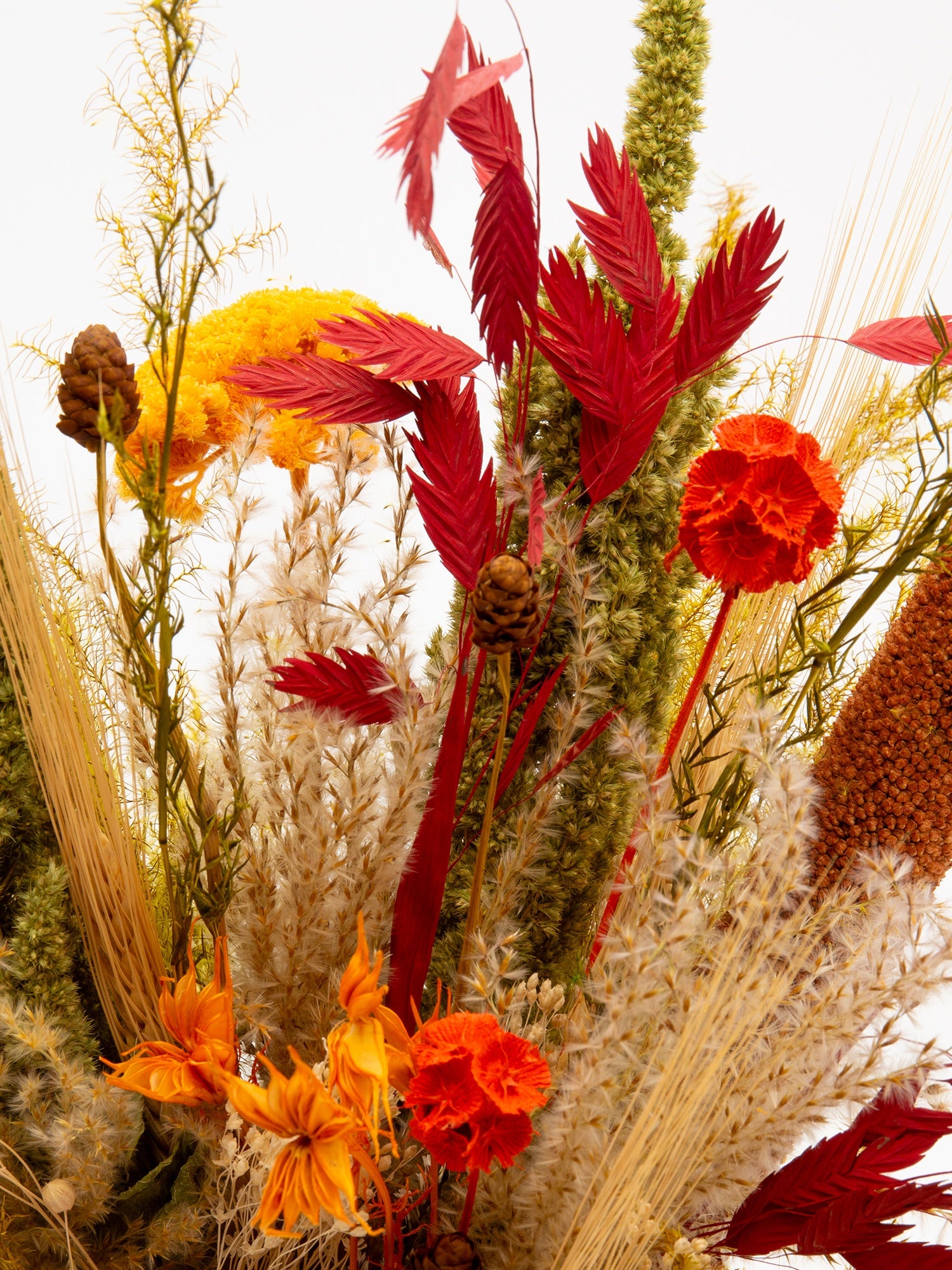 Long Lasting Flowers for any Occasion
Elevate Your Space with Florals That Bring Everlasting Beauty to Every Corner of Your Space.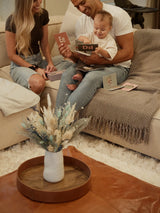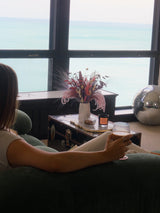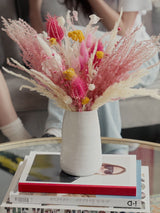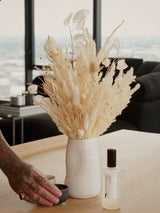 Dry Flowers:
Are they real flowers?
Absolutely! Our blooms are indeed real. We import our flowers directly from the Netherlands. They have been carefully dried  through a natural process.
Additionally, certain flowers have been dyed to maintain / alter their stunning hues.
How long do dried flowers last?
From months to moments, our dried blooms hold their allure.
Although dried flowers maintain their beauty for years, consider the seasonal shuffle. By updating your arrangement with the seasons, you'll ensure a perpetually fresh and vibrant display.